Elementor launched a new WordPress theme ie. Hello Elementor theme on 12th May 2019 which has over 60,000+ active installations now.
It's a free blank starter theme which runs with Elementor or Elementor Pro page builder maid for bloggers like us to make money blogging.
For some of you who don't know what elementor is: It is an easy drag and drop WordPress page builder used for customizing your WordPress theme design without the knowledge of coding.
But, there is a problem with a page builder that your site loads quite slow with other themes which affect your site SEO and rankings in Google.
So, to overcome this problem Elementor has recently launched the fastest WordPress theme ie. Elementor hello theme – A plain-vanilla theme, best suited for building your site using Elementor plugin.
This theme resets the environment and prepares it for the smooth operation on Elementor.
And, do you know? After using this theme, the speed of my site has been decreased by 3 sec from 6 sec which is a huge achievement.
What is Elementor hello theme?
Basically, it is the fastest WordPress theme ever launched by elementor. You can use this theme to customize your site with elementor plugin or an elementor page builder.
The hello theme has been tested on different site speed testers and results are amazing which you can see on Elementor official site.
Why Choose Hello Elementor theme?
Works perfectly with Elementor plugin.
Perfect for landing pages.
No compatibility issue.
Fast performance.
Available for free.
If you use Elementor on your site then switching to hello theme may be worthy.
No other theme performs well in compared to Hello Elementor if your site is built using Elementor page builder.
How Fast Is The Elementor Hello Theme?
Hello Theme Speed in Pingdom Tool
The page size of Hello Elementor theme is 475.1 kb with a speed of 503 ms while measured in Pingdom tool and has only 37 requests and 80 performance grade which is mind-blowing.
Hello theme Speed in GTmetrix Speed Checker
In GTmetrix site speed checker the page speed for Hello Elementor Theme is A(100%) with a total page size 466 KB & 37 request.
Also, the child theme for Hello Elementor is under development in GitHub and will be available soon in WordPress.
Does hello theme supports any plugins?
Yes, this theme supports all the popular plugins like WooCommerce, Yoast SEO and 55k other plugins. Means this supports the majority of WordPress Plugins.
Can Font Styles be added thru the theme's CSS file?
Yes, but as mentioned by elementor, best practice is to use the styling capabilities in the Elementor plugin.
Elementor Hello Theme download
You can download the Hello Elementor theme just by clicking the link below:
Elementor Hello Theme Download
How to Install and Customize Hello Theme In WordPress?
Customization of hello theme is super easy. You had to follow the following steps to install & customize the hello theme:
In your website's admin panel, go to Appearance > Themes and click on Add New.
Type "Hello Elementor" in the search box and click enter.
Go to Appearance > Customize in your admin panel and customize to your needs.
Create a new page & click Edit with Elementor option.
Once the Elementor Editor is opened, click on the library, pick one of the ready-made templates and click insert.
Edit the page as you wish, you can add, remove any of the elements you want.
Watch this video tutorial for installing & customization process:
My Personal Opinion About This Theme
Although, theme loads faster. It doesn't make any sense to the free version of Elementor users.
It only works well with Elementor pro plugin because the header and footer need to be installed on it manually and the option is not available on the free version of Elementor plugin.
Also, there is no vast difference in speed when compared with other popular WordPress Themes like Astra pro, Ocean WP, Genesis e.t.c.
So, according to me, you can use any of the themes you like but how you optimize your theme & which hosting provider you are using plays an important role when there comes a speed of the site.
Thanks for reading this review about Elementor Hello Theme. Please leave your opinion below and share this to your favorite social media.
Summary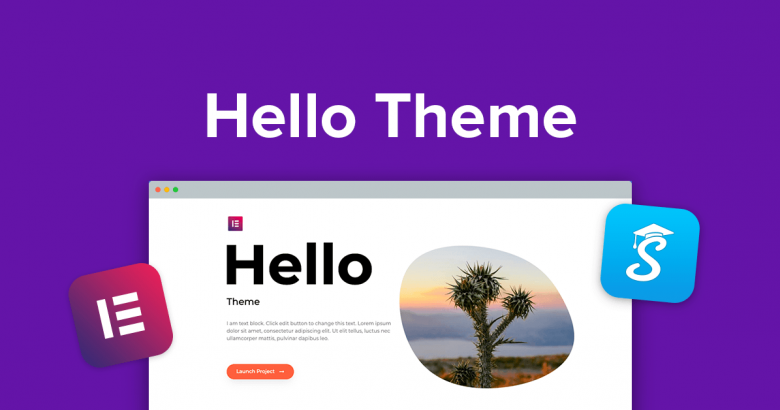 Author Rating
Brand Name
Product Name
Price
Product Availability